Laura Sullivan | Executive Director, Belgium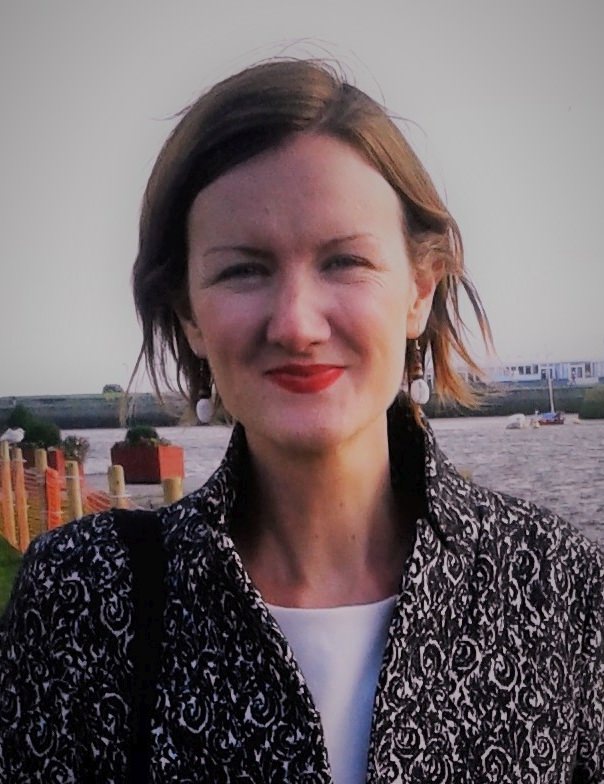 Laura is our Executive Director. She is an activist and feminist who has been focused over the last couple of decades on working with civil society on issues of poverty and inequality. She specialises in campaigning and rethinking organisational strategies to effect much needed systemic change globally. For 10 years she worked with ActionAid International, in her last role, as the Regional Director for Europe and the Americas. Over that time she also served as the Vice President to Concord, the main Confederation of Development Organisations in Europe. Laura firmly believes that our systems were man-made and that they can be woman and man re-made. Beyond the professional setting, she co-runs a group called Systemic Change Brussels aimed at connecting activists working at local and European / international levels in the city. She is a serious fan of all things musical.
Anne Assehn | Finance and Operations Director, Germany and France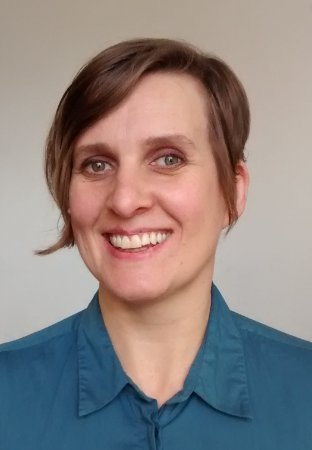 Joining WeMove Europe is for our Finance and Operations Director Anne Asséhn a rejoicing return to working for social change through the act of campaigning around issues laying close to her heart. On her path from initiating student environment groups and working for various grassroots campaigning groups, she has also gathered experience within the fields of grassroots funders as well as humanitarian and development NGOs. Now she is putting her skills and efforts into shaping up WeMove's finance and operation processes and planning, either from her home location in Paris, the WeMove office in Berlin or from our administrative hub in Ljubljana, when she is not on an occasional visit to her country of origin Sweden. Anne is passionate about facilitation, expressed through her engagement with the Dutch action training and facilitation collective Stroomversnellers and in the past in more rhythmic forms, when she was part of bringing to life the Rhythms of Resistance international action samba network.
Olga Vuković | Campaigns Director, Italy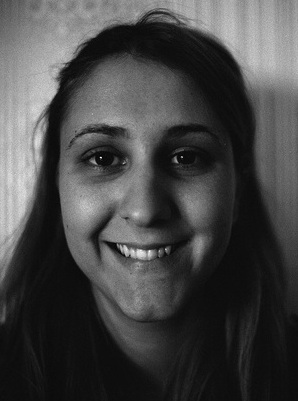 Olga is based in Bologna and together with Mika helps the campaigning team run brilliant campaigns through practical, strategic and moral support. She also takes part in the general management of WeMove Europe. Olga manages the English, Polish and Italian campaigners. She has worked within the European civil society sector for over eight years with a specific focus on transnational activism and helping bridge the gap between citizens and decision-makers. When she was a child her family left Montenegro (then former Yugoslavia), and since then she has lived in Canada, the UK and Italy.  Her migrant background has led her to be passionate about issues of citizenship, identity and migration. Olga jumps at every opportunity to travel, and when time allows loves to squeeze in a good yoga class.
Michal Mach | Tech Director, Poland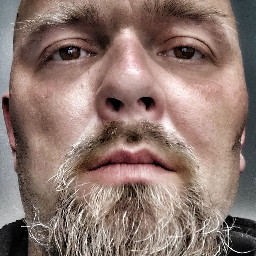 More information to follow shortly.
Felicia Fürhaupter | Operations Officer, Germany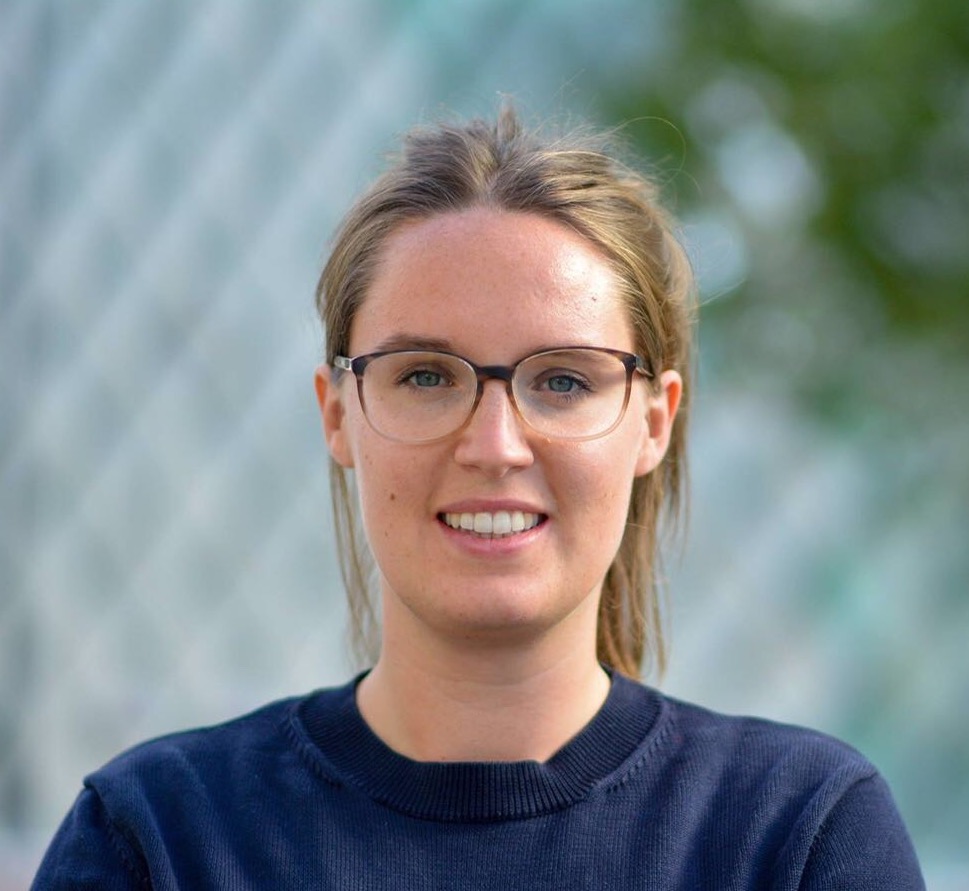 Felicia is based in Berlin and assists the managing director and the campaigns manager. She makes sure that things in the Berlin office run smoothly. Before joining WeMove Europe she worked at a refugee camp in Berlin, helping new arrivals to meet people that have already lived in Germany for a longer time. She's interested in migration, equal opportunities and projects that support the people in her neighbourhood. In her free-time she enjoys riding her bicycle, exploring places in and around Berlin.
 
Mika Leandro | Campaigns Director, France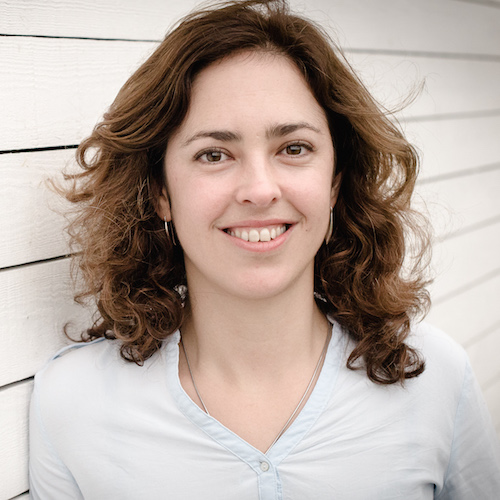 Mika is based in Bordeaux and together with Olga helps the campaign team run brilliant campaigns through practical, strategic and moral support. She also takes part in the general management of WeMove Europe. Before working at WeMove Europe, Mika lead a campaigns team in an anti-slavery NGO, campaigned to protect the environment and for human rights. Mika's favourite way to relax is to jump in the ocean, if she can go scuba diving it's even better.
Virginia López Calvo | Senior Campaigner, Spain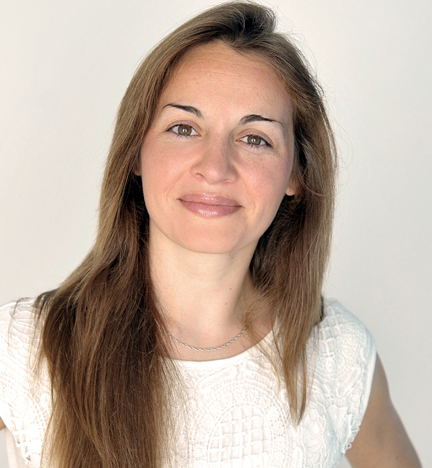 Virginia is based in Madrid and travels across the different regions of the Spanish state to ensure the various priorities and sensitivities are factored into our campaigns. She is a campaigner at her peak performance when weaving trans-European and intercontinental networks, particularly those working in the intersection of gender, economic and environmental justice. A feminist advocate for more than a decade, Virginia has worked on decriminalisation of abortion, women's participation in macroeconomic policy-making and trade justice. When not doing politics she plays baglama and dances forró.
Simona Muršec | Senior Operations Manager, Slovenia

Our administrative hero, responsible for the smooth running of everything financial and operational. Simona has been learning a lot about the legal, human resources and accounting issues across Europe and is making sure the team gets to meet and work together. Previously, she was active in the global socialist youth movement and worked as a human rights education trainer and facilitator of youth policy processes - her own political goal being to support people becoming emancipated and empowered to change their societies. When Simona is not building democracy, she organises the Pride Parade in Ljubljana and takes her dog swimming.
Giulio Carini | Italian Senior Campaigner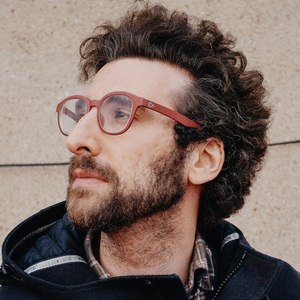 Based in Rome, Giulio is the Italian Senior Campaigner who believes that together through storytelling and activism we can challenge decisions and protect the public interest. For close to a decade, he has worked on improving transparency and fighting corruption in Europe as a campaigner at the British NGO Global Witness and later at the Italian NGO Riparte il futuro. Giulio founded an activism training school in Italy, worked on animal rights issues for a think tank, started his own small business and learned about the environmental damage caused by the extractive industries while working as a lawyer for oil companies. In his free time, he likes to perform with his theatre group around Europe and enjoys playing basketball and squash.
Alexandre Naulot | French Senior Campaigner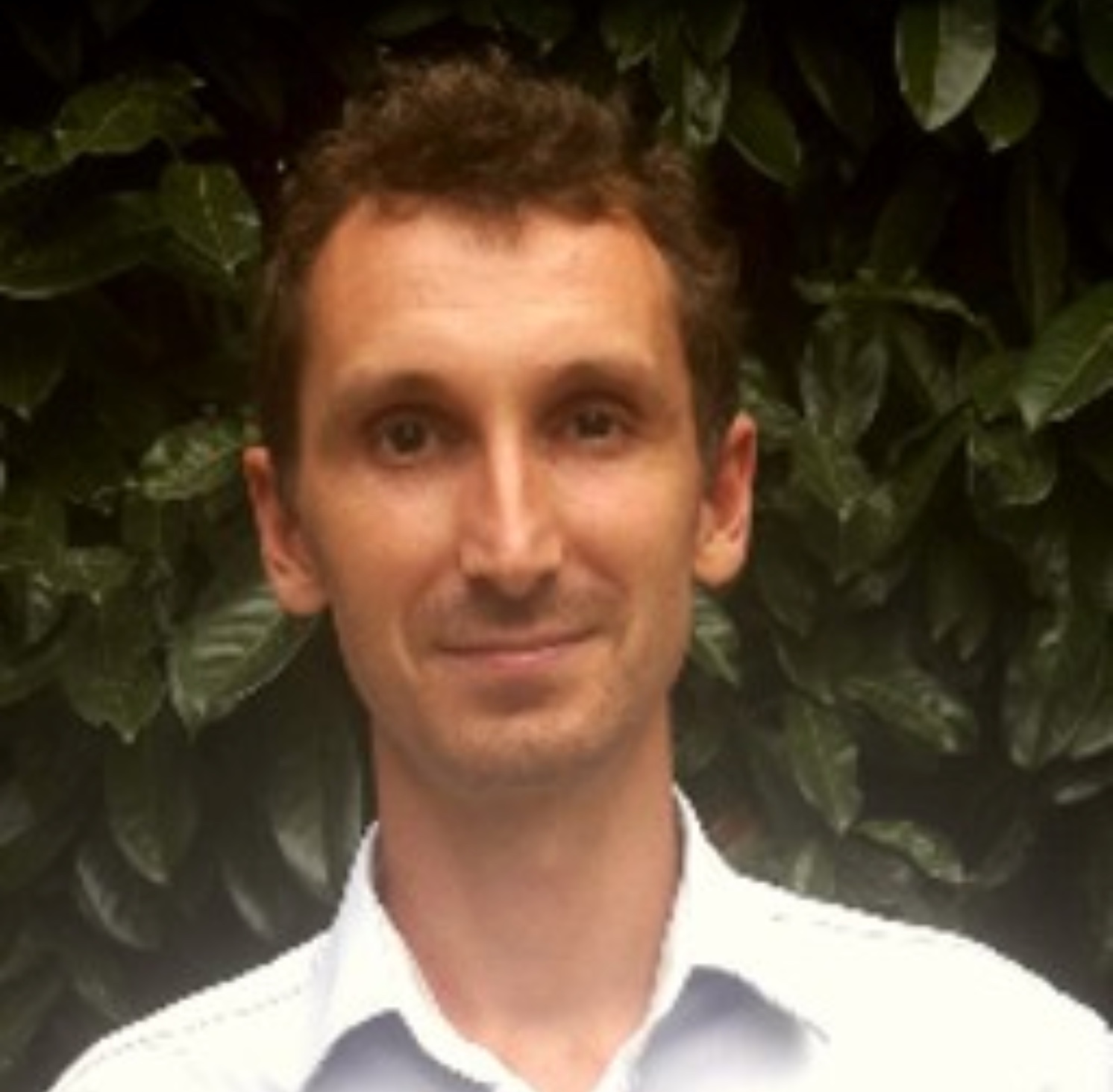 Alexandre is our new French senior campaigner. Before working at WeMove Europe, Alexandre was advocacy manager on financing for development and financial regulation at Oxfam France. Since 2011, he led several French and international advocacy campaigns on financing for development as the EU financial transaction tax, on the dirty investments of the French and international private banks, or on climate finance. Alexandre is highly passionate about social justice, environmental and economic issues, and in alternatives to the capitalist model, such as those based on the economic de-growth.
David Schwartz | English Senior Campaigner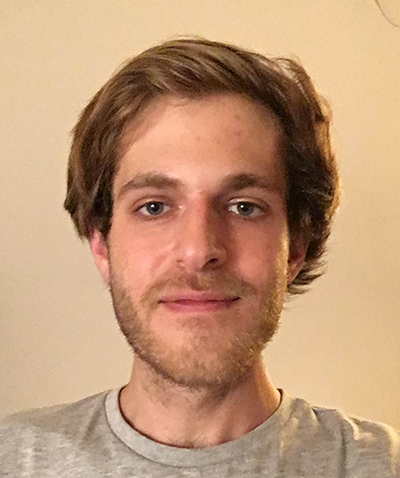 David is a Senior Campaigner at WeMove Europe, where he runs campaigns on various progressive issues, working closely with the rest of the campaigns team. Previously, David coordinated the Stop Glyphosate European Citizens' Initiative (ECI), the fastest ECI to ever meet the legal requirements for success. Before working with WeMove Europe, David worked in communications, research, and digital with non-profits on a variety of issue-based campaigns, including on the debate surrounding the UK's EU referendum result, minority rights in Israel, and the World Bank social and environmental safeguard policy review.
Carola Ståhl | Donations Accountant, Germany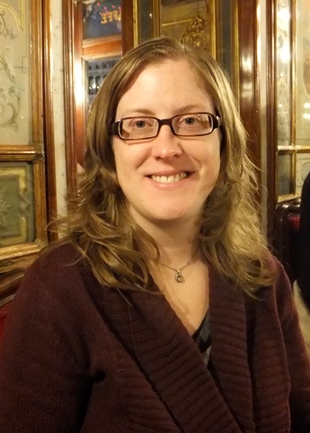 As part of the finance team, Carola divides her time between people and numbers. She coordinates the donation processes, reassuring that our donors get the best possible attention. She is also a passionate human rights education trainer and press freedom advocate, for many years active in the international Loesje network, creating thought provoking posters and developing projects. Carola is born in Sweden, now based in Berlin, but makes sure to meet fellow activists all over the world as often as she can. When she is not working, you can catch her reading, dancing street dance, cooking, or hanging out in Berlin's parks.
Romain Thouvenin | Agile Project Manager, France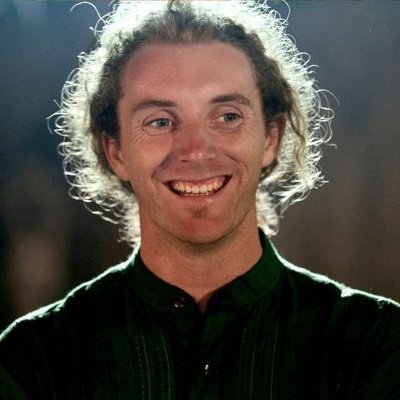 Romain is another of our tech gurus, and helps us make sure we spend our time on tech wisely. His experience in large-scale website building means he can handle even the trickiest of our software problems. He's been active since his student days, and is now especially interested in education, world citizenship and digital rights. Occasionally, he leaves the Matrix and goes out into nature to climb and slackline.
Giuseppe di Lecce | Finance Manager, Germany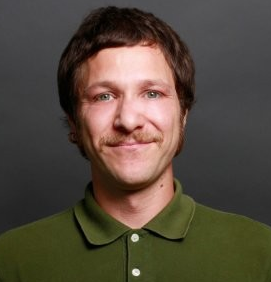 Giuseppe joined WeMove Europe as Finance Officer, supporting the Team with the intriguing financial and administrative tasks. From the Berlin office, he is backing up the daily work of our heroes Anne & Simona. Before joining WeMove, Giuseppe gained several years of experience in different operation departments, with a specific focus on finance and Human Resources. Outside his working hours he loves to read and play guitar.
Àlex Parramon Benguerel | Social Media Manager, Spain
Based in Barcelona, Àlex is a Social Media Manager that believes in the social side of these platforms, whether it could be scheduling a post, editing a video, or designing a poster, he believes that personal communication through big channels is the way to change the world. After being a fundraiser for Action Against Hunger during his university days, for over two years Àlex has been working with Greenpeace International, where he learned that using storytelling based on facts and human stories can make a real difference to change the world, even if it looks like it's impossible. In his free time, he loves to watch and play football, go around the city with his bike and spend time creating random stuff with Photoshop.
Aaron Elliot Ross | Technical Campaigner, France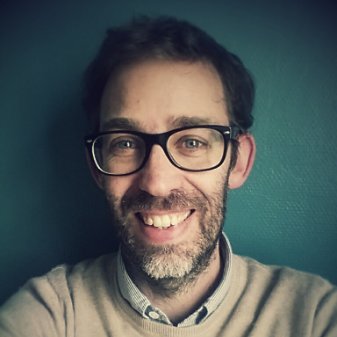 Aaron is based in Joigny, France - on the Yonne river. With Michał and Romain and Xavier, Aaron helps build the infrastructure and tools to allow campaigners to organize and grow campaigns. Formerly at ActionKit, Aaron has worked with groups organizing all over the world - as well as with many election campaigns. In his spare time, you'll find him making pizza, tinkering with bicycles and working in the vegetable garden.
Thomas Maisey | Fundraising Campaigner, Belgium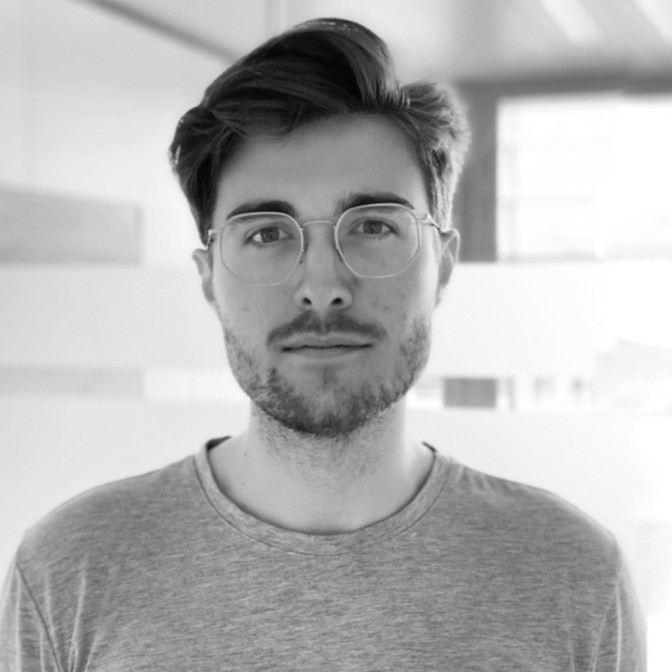 Based in Brussels, Thomas helps our campaign team develop creative strategies to raise money and provide members with more pathways to shape European debates. Before joining WeMove, Thomas spent five years working at the intersection of campaigns and digital fundraising. From campaigning with 38 Degrees in the UK, to developing grassroots fundraising plans that have helped citizens scale their impact. Passionate about art, design and cultural exchange, exploring these worlds on and offline are his favourite ways to disconnect.
Anya Verkamp | Campaigns and Communications Officer, Belgium

As the Brussels Campaigner, Anya builds the WeMove community in the Brussels region, develops media and political contacts in the EU bubble, and coordinates ground actions towards the institutions. Anya was previously the coordinator for the communications and movement circles of Extinction Rebellion Belgium, and still takes action roles with the movement. She has a master's in Ecological Economics from the Autonomous University of Barcelona, a prominent hub of research for degrowth and sufficiency policies. She has worked as a communications officer for several environmental organisations, including CIDSE in Brussels, CIFOR in Indonesia, and WindAid in Peru. She also writes climate fiction short stories and dances across the Belgian raving scene.
---
WeMove Europe gGmbH affiliated staff
Aleksandra Zielińska | Senior Campaigner, Poland
Aleksandra is our new Polish Senior Campaigner, based in Warsaw. She believes that empowering people and making rights-holders' voice heard can create real change in the world around us. Aleksandra is working on campaigns for human rights and democracy. She is responsible as well for managing YouMove platform which allows organizations and individuals to create their own campaigns. Previously, she was working many years for Amnesty International coordinating campaigns on human rights situation in Eastern Europe and former USSR countries and building her expertise on civil and political rights. In her free time, she collects vinyl records and goes to live music festivals.
Organisers
Anna Devereux | Digital Organiser, English-Language & Digital Organisers' Coordinator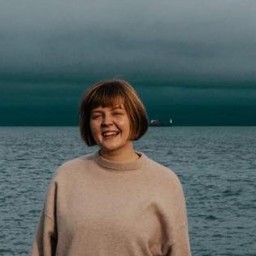 Anna is based in London, and supports the English Senior Campaigner. She has worked in prison reform, human rights, and civil rights organisations. Before joining WeMove Europe, Anna studied MSc Equality Studies at University College Dublin, where she spent any spare moments campaigning for the Together for Yes movement. In her free time, Anna volunteers for a criminal justice charity, reads anything she can get her hands on, and goes sea swimming whenever she gets a chance.
Olga Iskra | Digital and Social Media Focus Organiser, Poland
Olga is based in Warsaw and supports the Polish Senior Campaigner and the Social Media Manager. Concerned about the challenges faced by civil society across the globe, she has previously done a fellowship at Front Line Defenders and supported the mandate of the UN Special Rapporteur on the situation of human rights defenders. She has also completed MA studies in Understanding and Securing Human Rights at University of London, where she focused on the issues of indigenous women's rights. In her free time, Olga enjoys walking in the forest and experimenting in the kitchen.
Cecile Verdier | Digital and External Comms Organiser, France

Cécile is based in Barcelona and supports the French Senior Campaigner. She worked several years as a journalist, among others for French local governments. Then she moved abroad and took part in cultural cooperation projects. Over the last years, she worked in customer management, and got involved on environmental issues as a volunteer for the local group of WWF. For her, participating in demonstrations or public actions is one of the effective ways to attract attention on important issues. Out of duty, she likes to take her time in bookshops, dance tango and remake the world during good dinners with friends. 
Manuel Geniola | Digital Organiser, Italy

Manuel is based in Lanciano, a small town in the coastal area of the Abruzzo region in Italy, and supports the Italian Senior Campaigner. He has an educational background in languages and European politics with a strong interest in multidisciplinary approaches, geopolitics, conflict mediation, and humanitarianism. He had the opportunity to work in the private sector and for various NGOs in Italy, Kenya and Mexico. Manuel is a voracious reader and sustainability seeker, passionate about regenerative agriculture, rewilding, intercropping, nature and sports. He is proud to be vegetarian and feminist.
Anouck Sebold | Intern, Germany

Anouck is our student assistant based in Berlin. She supports the German Campaigner and the digital organisers team. Two years ago she finished her Bachelor´s in Geoecology (B.Sc.) and gained, in the meanwhile, several working experiences e.g. in organic agriculture, environmental science and environmental lobbyism. Next to that she is quite active at Fridays for Future and loves to do all different kinds of sports. In October 2022, she will start her masters in Environmental Politics as she seeks to fight for a sustainable and climate-friendly future.
---
Board
The Board of WeMove Europe consists currently of five committed and experienced individuals acting in their personal capacity (not as delegates of their respective organisations).
Blanche Shackleton | Board Member

One of the members of the ultimate governance body in WeMove Europe. Blanche runs many of 38 Degrees' campaigns, and spends time promoting their work online and engaging in networking with other organisations who share the same priorities. Her role is key in ensuring that 38 Degrees' members are properly listened to and their concerns reflected in their campaigning. Before working at 38 Degrees, she worked at a healthcare charity and in the British Parliament. She goes often boating on the canal (in London that is).
Christoph Bautz | Board Member/Chair

Christoph is a studied biologist and political scientist. After his studies he established the office of Attac-Germany and coordinated their public communication. Together with Felix Kolb he founded the Bewegungsstiftung, which promotes campaigns and projects of social movements. Together with Günter Metzges he initiated the founding of Campact.de and works since 2004 as Campact's executive director. 
Magda Stoczkiewcz | Board Member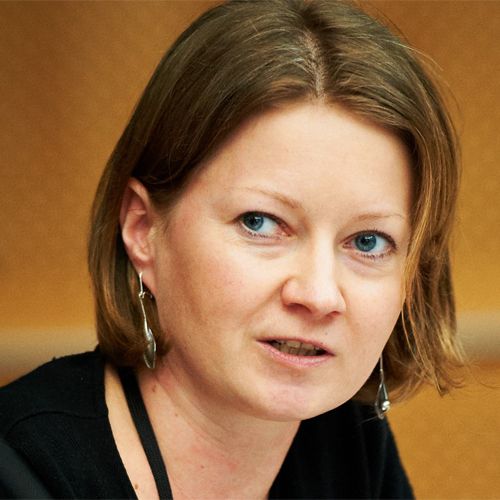 Magda Stoczkiewicz is an NGO leader, journalist and activist from Poland. She is currently the Deputy Director of Greenpeace Europe. Magda has 17 years of senior management experience in a non-profit organisation and was successfully managing a 35+ body of staff in Brussels and galvanizing a network of more than 30 national organisations. She has advanced knowledge of campaigning on environmental, social and governance issues, profound understanding of civil society sector as well as understanding of human rights and development aspects, coupled with 20+ years experience of the intricacies of the EU policy-making. Magda spent 7 months as interim director to WeMove in 2018. She subsequently took up her role as part of the board with official/legal effect from December 6th, 2018.
Gaëtan Vanloqueren | Board Member

Gaëtan Vanloqueren is a passionate activist, policy adviser, and project leader. Through his work he aims to contribute to the reinforcement of political and economic democracy in Europe, while drastically alleviating our ecological footprint. He has worked at the local and international level, from advising the Government of the Brussels-Capital Region on a 'circular economy' strategy that is already recognized across borders ; to shaping the global food debate as a senior adviser to the former UN Special Rapporteur on the right to food. As an activist, Gaëtan led a network of 20 organizations fighting corporate impunity in the context of human rights abuses in Burma. He's currently leading a "Zero Long Term Unemployment Territory" experimentation in Brussels. Gaëtan holds a PhD from the University of Louvain and is a Guest lecturer at ICHEC-Brussels Management School, where he teaches economic and development policies. He is the proud father of two boys, and loves nothing more than a passionate conversation with friends over a glass of wine – preferably after a walk in a forest or a deep dive in a bookshop.
Sonya Reines-Djivanides | Board Member

Sonya is the Executive Director of the European Peacebuilding Liaison Office (EPLO), a position she started in April of 2015. She has more than fifteen years of global experience in international conflict resolution and works, in her current role, towards peacebuilding and the prevention of violent conflict. Sonya has a Master of Arts in International Relations with a focus on International Conflict Negotiation and an advanced Certificate in International Conflict Management from the Maxwell School of Citizenship and Public Affairs at Syracuse University. A skilled and experienced facilitator and manager, Sonya has a proven ability to build successful, high performing cohesive teams. She has an exceptional ability to communicate and network effectively with a diversity of high-level personalities and strong analytical capabilities and a keen ability to solve problems creatively.